EaSI Programme: EIF and PerMicro signed the 2nd Guarantee Fund Agreement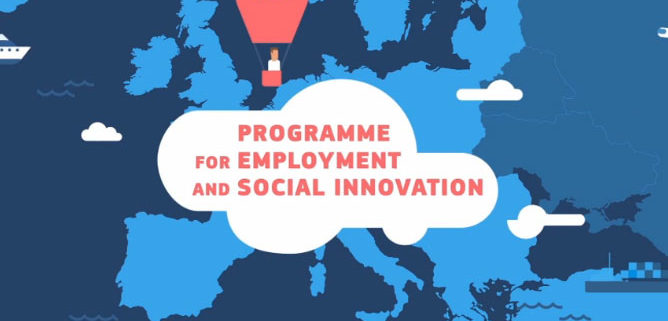 The European Investment Fund (EIF) and PerMicro have signed the second Guarantee Fund Agreement under the EU Programme for Employment and Social Innovation (EaSI).
This renewed Guarantee Fund Agreement allows PerMicro to provide EUR 29 million guaranteed loans to entrepreneurs in Italy over the next 3 years. PerMicro's entrepreneurs will be able to benefit from loans at a reduced interest rate under the EU supported programme. PerMicro will focus on a broader range of business sectors and territories, targeting and reaching a wider number of disadvantaged categories of micro and small entrepreneurs such as migrants, young people or women.
The EaSI Guarantee scheme was launched in October 2015, when PerMicro received a first guarantee for a production of EUR 20 million loans, and is funded by the European Commission and managed by the European Investment Fund.
EIF will not provide direct financial support to enterprises but will implement the facility through local financial intermediaries, such as microfinance, social finance and guarantee institutions, as well as banks active across the EU-28 and additional countries that are participating in the EaSI programme. These intermediaries will deal with interested parties directly to provide support under the EaSI Guarantee.
EIF Chief Executive, Pier Luigi Gilibert said: "Microfinance provides a valuable lifeline to entrepreneurs looking to launch and grow small businesses. EIF is proud together with PerMicro to deliver a success programme in Italy and to now be signing another agreement to continue supporting micro-enterprises in Italy. We welcome today's announcement which demonstrates our commitment to providing financial solutions to companies who need support the most".

Andrea Limone, CEO at PerMicro said: "I am grateful for the renewed trust of European Investment Fund in PerMicro's activity, and more in general, I celebrate the 8-year-long collaboration between the two institutions. Thanks to this second Guarantee Fund, PerMicro will reach out to new disadvantaged entrepreneurs and will be able to spread the EaSI programme in new territories of Italy. Our country needs new job opportunities as well as small and achievable projects: who can do this job better than micro-entrepreneurs?"
About the Programme for Employment and Social Innovation
The European Commission's Programme for Employment and Social Innovation ("EaSI") aims at supporting the EU's objective of high level employment, adequate social protection, fighting against social exclusion and poverty and improving working conditions. The microfinance and social entrepreneurship axis of the EaSI programme provides support to financial intermediaries that offer microloans to entrepreneurs or finance to social enterprises. The objective is to increase access to microfinance, which includes microcredit i.e. loans of up to EUR 25,000, in particular for vulnerable persons and micro-enterprises. In addition, for the first time, the European Commission is supporting social enterprises through investments of up to EUR 500,000. The microfinance and social entrepreneurship support is currently being implemented through the EaSI Guarantee, which enables financial intermediaries to reach out to (potential) entrepreneurs that would not have been able to gain finance otherwise due to risk considerations. It is also being implemented through the 'EaSI Capacity Building Investments Window' to reinforce the capacity of financial intermediaries in the areas of microfinance and social finance through equity investments mostly. The European Commission has selected EIF to implement the EaSI Guarantee and the EaSI Capacity Building Investments Window.
https://www.permicro.it/wp-content/uploads/2018/08/EaSI.jpg
378
668
Giulia
http://permicro.it/wp-content/uploads/2017/09/PerMicro.png
Giulia
2018-08-02 11:59:05
2018-08-02 11:59:05
EaSI Programme: EIF and PerMicro signed the 2nd Guarantee Fund Agreement