The EU Commission delivered PerMicro the European Code of Good Conduct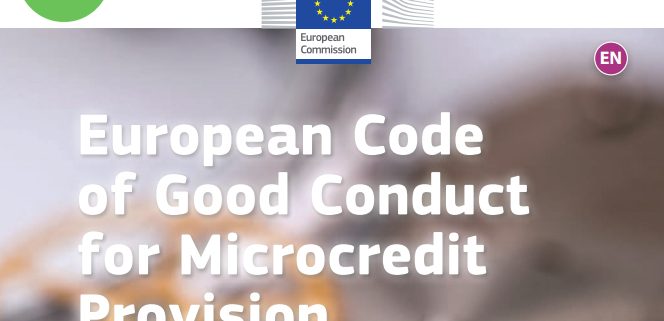 In 2012 PerMicro applied for the European Code of Good Conduct for Microcredit Provision and started  the long journey of implementing the set of clauses the Code asks for in five different areas: Customer and Investor Relations, Governance, Risk Management, Reporting Standards and Management Information Systems. Furthermore, in order to achieve compliance with the Code, we also had to disclose various data linked to our financial and social performance.
PerMicro already had a strongly ethical structure which mainly resembled some clauses of the Code especially referring to its transparency towards customers and stakeholders, its company structure and organisation, its risk and finance management as well as its ICT equipment). In 2015 PerMicro was selected to be part of the pilot phase of the project to test the tool: during this phase the company collaborated with consultants such as Micro Finanza Rating and the EU institutions.
In 2017 the European Commission delivered PerMicro the Certificate of Award concerning the Compliance with the European Code of Good Conduct: we are one of the first MFIs in Europe to receive it.
We are very happy and proud for receiving this important certification.
Many thanks to the European Commission (EU), European Investment Bank (EIB) and European Investment Fund (EIF) for creating tools which allow MFIs to conduct their self-assessment.
Thank you also to the Institutions which worked with us and helped our improvement: we are grateful to European Commission and Micro Finanza Rating for involving and supporting us in the pilot phase, in particular in some aspects such as the relationship and better understanding of our customers.
Lead by the European Code of Good Conduct, PerMicro will keep working to strengthen and promote microcredit in Europe.
Watch the video to learn more about the Code…
https://www.permicro.it/wp-content/uploads/2017/08/ECGC-1.jpg
463
664
Giulia
http://permicro.it/wp-content/uploads/2017/09/PerMicro.png
Giulia
2017-04-20 18:16:03
2017-08-19 18:19:39
The EU Commission delivered PerMicro the European Code of Good Conduct